Yoga and Fitness To Go is the premiere countrywide fitness concierge service, providing your hotel clients or corporate employees with the absolute best quality and time- efficient way to keep their bodies and minds strong, balanced, and flexible. Whether it is in the middle of the workday or your vacation destination, we work with any budget or schedule to deliver you the wellness you deserve.
Our trainers are nationally certified, insured, and have at least five years experience in their field of expertise including Yoga, mat Pilates, strength and cardio training, and all of the latest training methods including P90x, cross fit, TRX ,and barre. We have all of the equipment you need: Just walk down the hall, press an elevator button, and be transported to the world of health and wellness!
No results
---
Corporate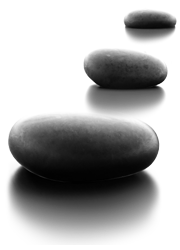 Your lunchtime cure! De-stress and feel good. Come as you are and join your co-workers for a lunchtime wellness session.
We've created a time-effective, all-level, convenient program to energize and use throughout the day. You won't have to go back to your desk sweaty and smelly, but you WILL feel like a new person.
In just a few sessions you will notice: a quieter mind, fewer aches and pains and an overall sense of well-being, mental clarity, and ability to handle stress.
---
Hotel
In-suite or gym training and yoga sessions are designed specifically for your guests' needs. We will bring everything they will require. Not a lot of space is necessary to strengthen and tone the body and mind.
All methods of yoga and training are available…or travel outside the property and hire one of our running coaches to the see the city in the most unique way possible. Running tours of city landmarks are available for 1 to 2 hour sessions. Bring your camera and wear sunscreen for this amazing way to see the city and burn some body fat.
---
Consultation
For a FREE evaluation of your corporate, guest, or individual needs please contact us for more information or check out our online brochure below!