Yoga For Eating Disorders Training
Email [email protected] to register!
$575 USD for /virtual one on one Yoga Alliance approved CEUs on your schedule.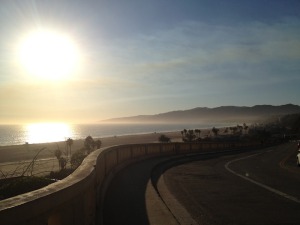 Body Pact Workshops - available in person or online, enjoy weaving yoga and meditation into your everyday to help manage triggers and remain healthy, focused and calm in your recovery.  20-hour weekend intensive and Continuing Education units for your 300 hour YA certification in the special population of Eating Disorder Recovery.  Learn the proper asana, meditation and pranayama to help individuals in or out of recovery.  Create mindfulness, identify triggers, soothe anxiety and depression and BE in the body with Body P.A.C.T. - reigniting our purpose, accepting where we are, being compassionate with ourselves and others and trusting where we are right now is where we need to be.
Laurie Searle is an 10 year recovered anorexic and over-exercise bulimic who created, F.E.D. - Fight Eating Disorders a 501 (c)(3) non-profit offering Yoga and mindfulness based programs for in and out patient clinics, hospitals and schools to build awareness in eating disorders and help on the path of recovery.  *Yoga is not a replacement for professional help in recovering from an eating disorder. 
Fight Eating Disorders (F.E.D.) is a 501(c)(3) organization dedicated to building awareness and providing yoga based programs to clinics, schools and hospitals as a supplemental healing method allowing individuals to manage their recovery from disordered eating with movement and mindfulness.
Coming Out Of The Refrigerator Blog has been established as outreach and support for those with eating disorders, so that they may find and share their experience, strength, and hope.
Laurie Searle, founder, is available to speak at schools and in groups about her experience and the tools necessary for recovery. A portion of all of Laurie's classes, private sessions, and teacher trainings go toward the financial support of F.E.D.
Fight Eating Disorders (F.E.D.) is an independent national humanitarian organization that provides professional services to those who are suffering from eating disorders and are unable to afford medical (out or inpatient) support.
FED's decision to assist those in need is based solely on the candidate's location and accessibility of local therapists, nutritionists, doctors, and support groups/centers that are available for each individual in that particular location.
Please go to our PAYMENTS page to donate any amount.  We will email you a tax receipt for your records.
Like F.E.D. on Facebook.
Common Ground Article - Yoga for Eating Disorders