2 classes a week for ALL levels here on Patreon
Free mini sessions on Youtube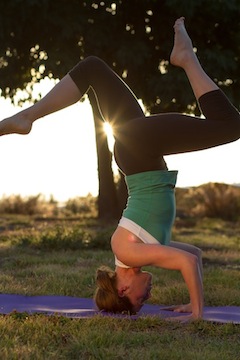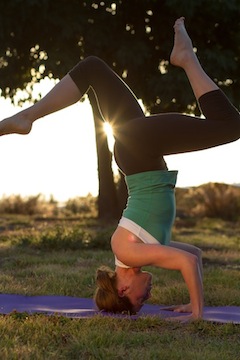 Laurie strongly believes that Yoga can be enjoyed by anyone, regardless of age, size, or other limitations. Yoga is a workout for the whole body, inside and out. It stretches and strengthens the mind just as much as it does the muscles and internal organs. It cleanses and restores as well as renews the body and the spirit, preparing you to live a full, balanced and mindful life of joy and celebration.
L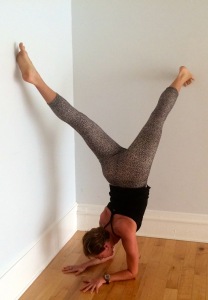 ooking for a cost- and time-effective way to progress in your fitness and yoga practice? Many of the clients I have worked with at the most elite hotels in the country have continued their work with me via Zoom/Skype/Facetime Video sessions. You are no longer confined to a certain pandemic, city, state or country!  Now you can get a great session regardless of where you are.  Connect now!
Yoga, Fitness, Meditation and even- self myofascial release
For more information on virtual sessions, please email  or call us at 917-300-9774.
Private Yoga Sessions
If you have never tried Yoga, then these sessions are for you. If you have been practicing for years and wish to deepen your practice, let's get together. My vast experience in many styles of Yoga, pranayama (breathing), and meditation will suit your needs. I create a relaxed, un-intimidating environment for you to play, explore, and advance your greatest gift: yourself.
   Public Yoga
So many studios, so little time! For an update on my weekly public class schedule throughout the city, hop on my email list by emailing [email protected]
---
   Meditation
Laurie uses visualization, guided/storytelling, japa (mantra), pranayama (breathing), chakra (energy) and tactile or kinesthetic (touch) meditation. Meditation and breathing is the basis of all of her teachings and any way she can keep you in a space of focused concentration so you can leave room to contemplate, resonate and radiate your highest purpose and passion from a place of clarity - she'll bring it on and bang the gong.
---
 Pilates/Fitness 
Mat Pilates is a great way to get to the CORE of things. Strengthening from the inside out, you'll feel longer and leaner in one session. Fitness Training sessions add strength and cardio to keep the heart healthy and the body fit. Programs include everything from nutritional guidance and weight loss to training for your first race and healing from injuries.
---
   Corporate Cooldown
Take your coffee or lunch break with some invigorating and strengthening Yoga postures and breathing techniques to release stress. Half-hour to full hour sessions are available at your office for one executive or the whole team. Contact me for more details.
---
   Time For Two
Many of my clients have little time to spend with their best pal or even their spouse. Time for Two is a great way to get together with your best friend to stretch, strengthen, and reconnect. Ask about my picnic special.
---

Yoga for Recovery
Eating disorders and addiction are a disconnection between mind and body, a coping mechanism to help control anxiety and depression, and provide an escape from pain and other negative feelings. Fortunately, resources such as counselors, nutritionists, and the integration of yoga can help reconnect the mind and body by turning down the noise of the outside world and turning up the volume of one's inner needs.
In a yoga class we learn to shut out the distractions of the mind and look inward. It is the practice of letting go of negative thoughts attached to our daily challenges so we can rebuild our relationship with ourselves. Challenging practitioners to stay in the present moment, yoga can help students flow through the pain associated with their disorder/addiction so they may work through it.
---
Children's Classes
Celebrate a birthday or any day for your mini-monkey. For ages 4-10, groups of 4 or more. These two-hour parties include calming and energizing poses set to fun music. Games, contests, decorative mats with your child's name, and prizes for all are just the icing on the cake. Parties must be booked three weeks in advance. Contact for more details.
---

Teen Empowerment Bootcamp
Find your individuality and define your deepest wishes, goals, and dreams. We begin with deep breathing and seated stretches to get focused. We decorate our visualization journals with pictures we can draw or collect from magazines. We create spirit statements that we can look to whenever we need inspiration or motivation. Each girl will leave with her own personal visualization journal and spirit statement to use daily to record her progress toward her goals.
---

Lights, Camera, Yoga
Long day on the set? I'll bring bliss to your busy production or on location. Private and group instruction available.
---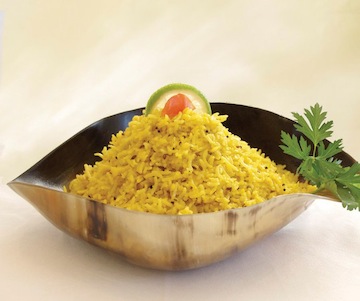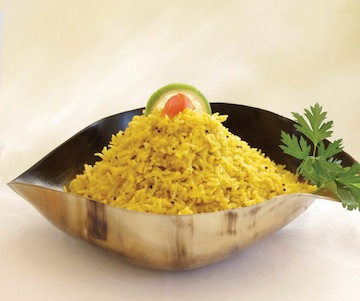 Kitchadi Kitchen
Kitchadi is a savory staple dish in the Indian culture. I am a big believer in Ayurveda, "the science of life", as a great tandem to living and being yoga.
Ayurveda provides an integrated approach to preventing and treating illness through lifestyle interventions and natural therapies. Kitchadi is just one of the recommendations. It is a sattvic or tri-balanced food for all body types, tastes and nutrients providing the perfect combination of fat, protein and carbohydrates. It is 100% vegetarian, natural and wholesome and provides a great base for your favorite vegetables and other dishes. It's delish! Email [email protected] to set up a  Kitchadi Kitchen workshop in your studio or home.
---
   Fit Fete
Fit Fete is a fantastic feel-good way to have fun. Whether its your graduation, bachelorette, birthday or any day to celebrate, invite the girls over for a sweaty soiree that's filled with heart pumping, muscle strengthening, energetic stretching and most importantly, rejuvenating laughter and maybe a little gossip. This two-hour session'll work you from the inside out. Guided with an awesome soundtrack inspired by your event, we'll bring over and teach you how to use and experiment with exercise equipment you can use in your home anytime you want. It's a guilt free way to pre-party while torching calories and blissing your way into the night with friends.